We will be offering three options at PARC Moto this year!


Our two big tracks are equipped with 1.5 miles of elevation changes & suitable for most riders.
The Skills track is geared towards beginners and is a great place for less experienced riders to hone their skills.
Daily Ride Fees will be
by Bike Size
this year and not age of rider. This should help eliminate some confusion. You may have more than one bike and you will only be charged per Rider!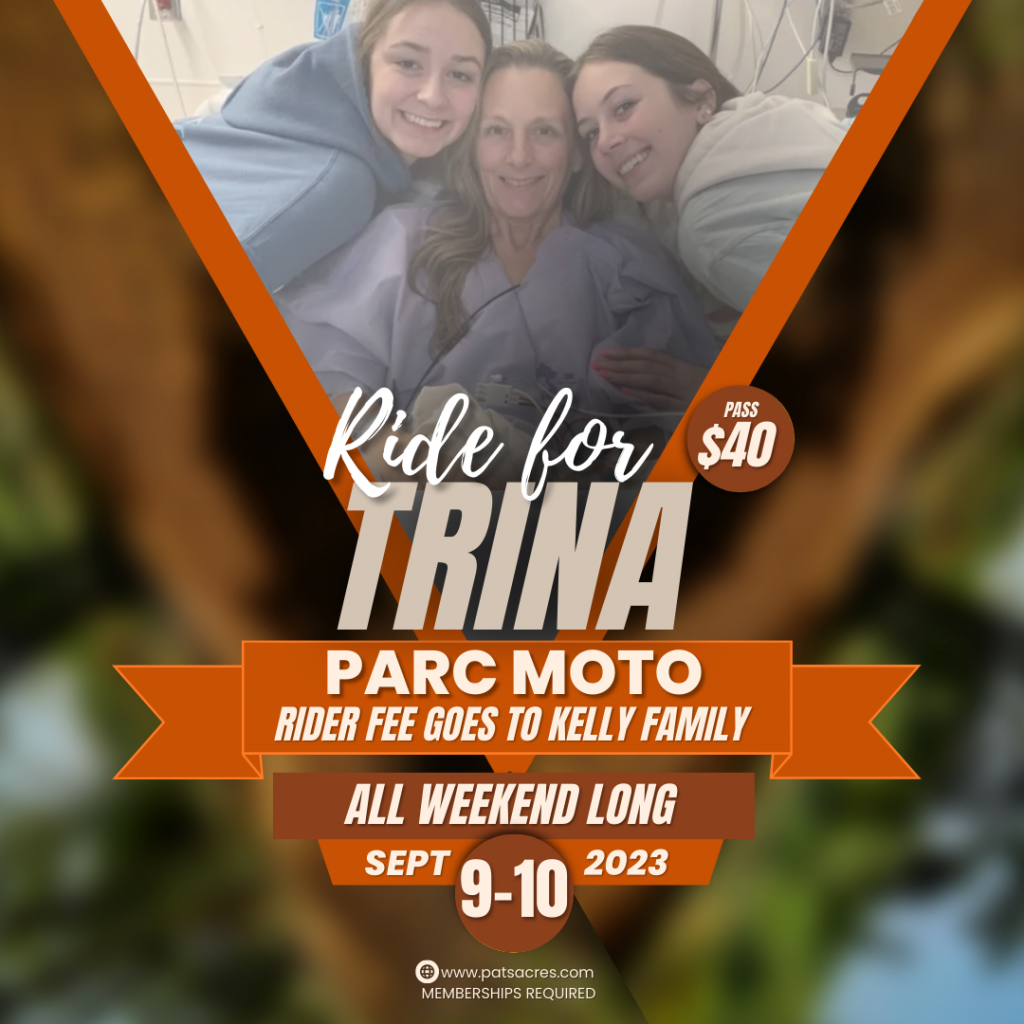 Ride for Trina pulled over 100 Riders and we are so grateful to this community!
"Ride for Trina" is a weekend at PARC Moto where 100% of all Rider Fees are going to the Kelly Family. A Family who is the heart and soul of PARC Moto and a family that treats you to your Moto experience every time you come to the property. From Registration upon arrival, the hands doing the physical labor of building a track every week, interacting with you on social media, to the staff you see while you are riding the track.
The Kelly Family has been a part of our PARC Family for years and we stand by them and ask you to show your support through this. We welcome you to visit their GoFundMe link below to read more about Trina & her story. This is a Woman who has been giving us her family for years; please join us in giving her the support of this wonderful community.
We encourage any further support to this incredible family, for that reason, we are leaving up her Link below and want you all to be able to check in on updates there!
Required Annually
for all riders
For household members
ONLY
You are required to have your own safety gear
You are required to have your own safety gear