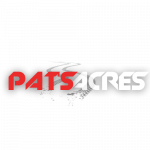 RENTAL KARTS BY RESERVATION ONLY! CALL, 503-266-7287​
HOURS..
WED 9/15: NOON – 7PM
THUR 9/16: NOON – 7PM
FRI 9/17: NOON – 7PM
SAT 9/18: 9AM – 7PM
SUN 9/19: 1PM – 7PM
MON 9/20: CLOSED
TUES 9/21: NOON – 7PM
WED 9/22: NOON – 7PM
THUR 9/23: NOON – 7PM
FRI 9/24: CLOSED
SAT 9/25: 11AM – 7PM
SUN 9/26: 9AM – 7PM
MON 9/27: CLOSED
TUES 9/28: NOON – 7PM
WED 9/29: NOON – 7PM
THUR 9/30: NOON – 7PM
FRI 10/1: CLOSED
SAT 10/2: 9AM – 6PM
SUN 10/3: 9AM – 6PM
MON 10/4: CLOSED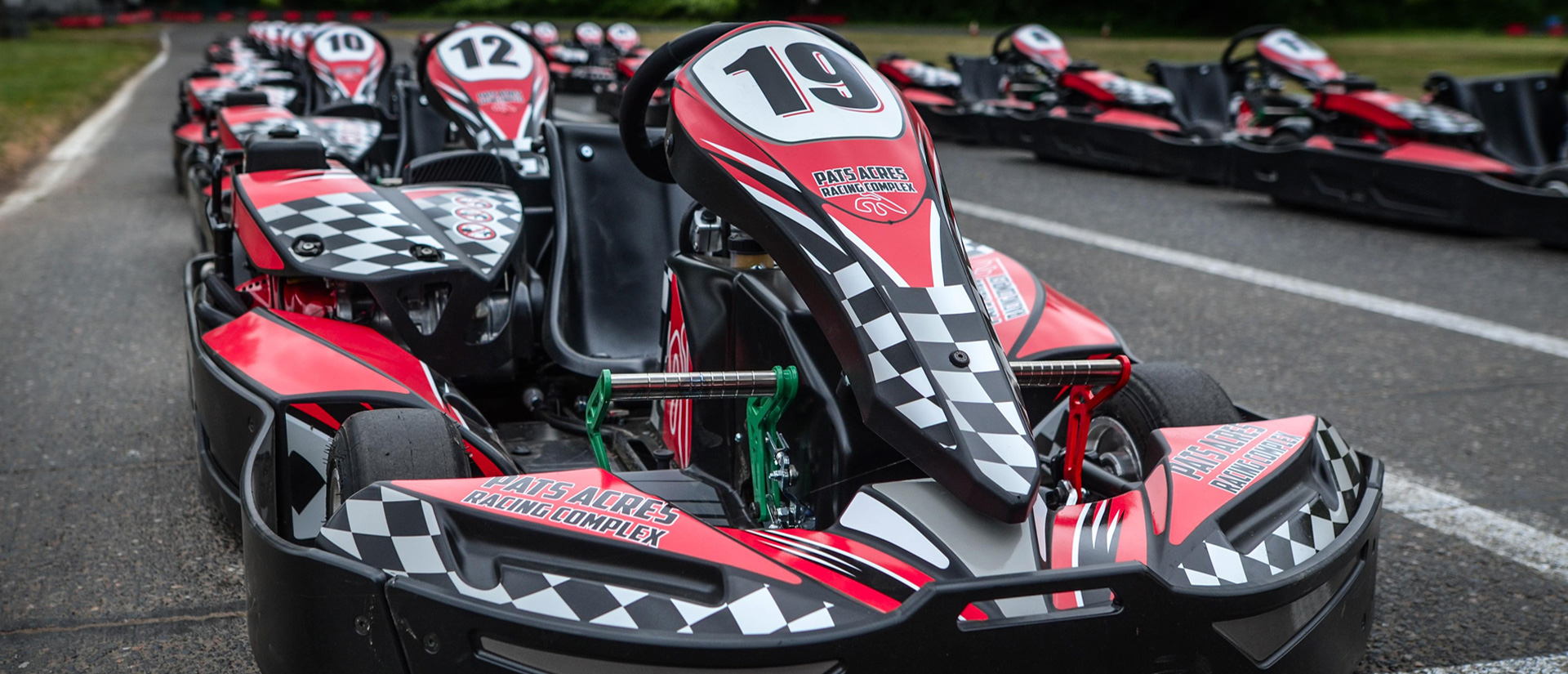 PAT'S ACRES BRINGS THE BEST OF THRILL, SPEED & COMPETITION TO THE 2021 SEASON WITH THE BRAND NEW 9HP SODIKART GT 5R RENTAL FLEET. EXPERIENCE SPEEDS UP TO 50MPH DOWN OUR STRAIGHTAWAY THEN ROLL THROUGH OUR TIGHT COURSE HOLDING NEARLY 1.5 G's. TO MAKE IT EVEN BETTER, OUR TRACK IS OUTDOORS & FEATURES BOTH ELEVATION CHANGES ALONG WITH BANKING TO FURTHER YOUR EXPERIENCE. YOU CAN'T BEAT THIS. THINK YOU'RE FAST? COME THROW IT DOWN AT PAT'S ACRES RACING COMPLEX AND SEE ALL THE NEW FEATURES TO COME THIS YEAR.
WHAT ELSE IS OFFERED WITH RENTAL KARTS...
FAST LAP OF THE MONTH
FASTEST DRIVER WINS
$
100
IN WINNINGS
RACING LEAGUE
RENTAL KART LEAGUE
PUNCH CARD
12 SESSIONS FOR THE PRICE OF 10
You may share these sessions

Best value for groups under 10
Restrictions
Closed toed shoes required: NO FLIP FLOPS OR SANDALS. Height Minimum: 5 Feet 0 Inches Age Minimum: 12 years old Under 18 must have PARC Parental Release Form signed. Weight Maximum: Must fit in seat, which is 15.5 inches wide. Helmets Provided: You may bring your own full-faced helmet. Helmet Liner: required for our helmets (available for $3.00) NO MOTO HELMETS WITH GOGGLES
Rental Kart hours are event & weather permitting; call ahead for availability! Specials, Promos or Discounted purchases will be added to Member's account for the dollar amount paid. Lappy Hour: Promo applies to any session purchased within the "Lappy Hour" window. No Limit per Customer. VIP Members: Discounted sessions may not be used for non-Vip Membership holders. VIP Members: All promotional offers not used day of purchase will have dollar amount applied to Member's Account. Pat's Acres Racing Complex does not do refunds. All unused funds will be added to Member's Account.